Top 10 La Liga Players in 2023: Season's Best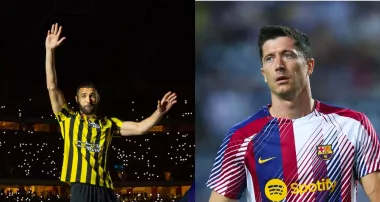 Have you ever been glued to the screen, watching those exhilarating La Liga matches? Well, you're not alone. Today, we're about to embark on a thrilling journey exploring the top 10 La Liga maestros of 2023.
First, a quick primer for the uninitiated: What's La Liga, you ask? Imagine the pulsating heart of Spanish football, beating with passion, drama, and sheer talent. That's La Liga for you! It's not just a football league; it's an emotion. Rooted in Spain but celebrated globally, La Liga is more than just a sports association. It's an entertainment powerhouse, hosting a myriad of national football face-offs annually. And guess what? Their HQ sits proudly in Madrid, Spain, orchestrating football magic across 41 countries. Remember the 2019-20 season? That's when La Liga stamped its mark on a whopping 2.8 billion hearts worldwide.
But hey, it's not all about the goals and the glory. La Liga wears its social responsibility badge with pride. Through various foundations, it's also making waves off the pitch, contributing to society in meaningful ways. And here's a fun tidbit: the world eagerly awaits the first-ever Pro Original Football League launch in 2023. Steering this ship is the dynamic Javier Tebas, the President of La Liga.
10 Best La Liga Players in 2023
Now, drumroll, please... Let's spotlight the crème de la crème of La Liga in 2023! These players aren't just good; they're legendary. Their dedication, prowess, and sheer will to shine have etched their names in the annals of football history. So, without further ado, let's dive deep into the lives and legacies of the Best La Liga Players of 2023. Get ready to be dazzled!
Sergio Ramos
Sergio Ramos is among the top La Liga players. He is regarded as one of the most esteemed defenders in Spain and has played for La Liga clubs. Ramos has showcased his potential throughout his football career and is renowned for his defensive prowess and strong leadership.
He was born on 30 March 1986. Over the past 16 years, Ramos has played numerous seasons in La Liga, cementing his place in the hearts of fans.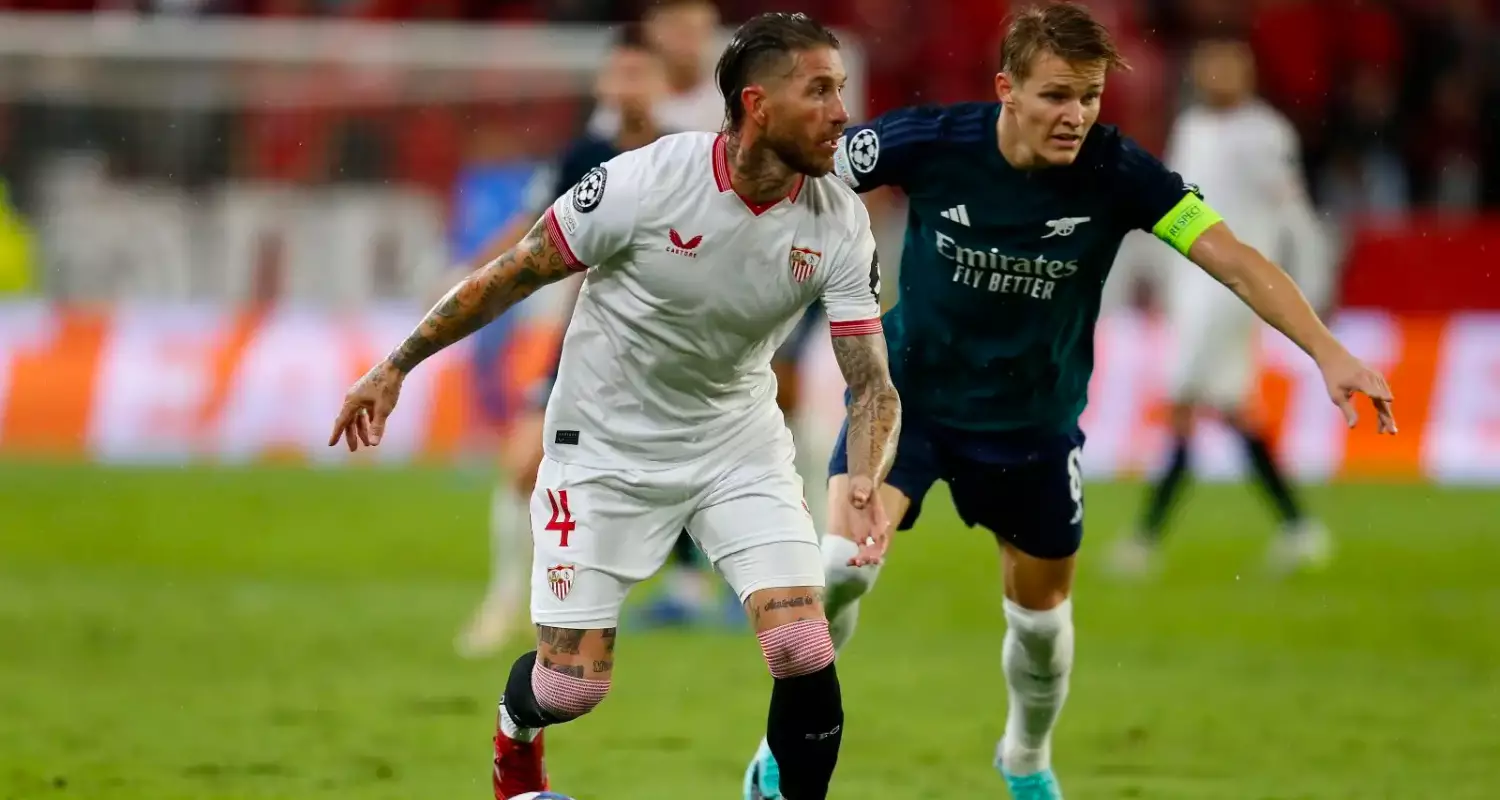 Ramos has won four UEFA Champions League titles and was a part of the Spanish team that won the 2010 FIFA World Cup. He honed his skills at the Sevilla Youth Academy, where he spent two seasons before advancing to a senior position.
Robert Lewandowski
Robert Lewandowski was recognized as one of the Best Male La Liga Players in 2023. A significant highlight of his career is winning the Pichichi Trophy without scoring a penalty in his debut season. He was born on 21 August 1988.
Lewandowski is a professional footballer and is widely regarded as one of the best strikers in the world. He hails from Poland and has made a significant mark in football. To date, he has scored over 600 goals in his senior career.
Throughout his career, Lewandowski has consistently performed at a high level, earning accolades and points in various leagues. Contrary to the previous information, he has not won the 2013 U.S.A. championship nor has he been associated with the USA European Championship. He played a pivotal role in the Champions League final.
While Lewandowski has achieved great success in La Liga, it's essential to note that he represented Poland in the European Championship in 2016 and 2020 and the FIFA World Cup in 2018 and 2022. Furthermore, he was honored with the Best FIFA Men's Player Award in 2020.
Karim Benzema
Karim Mostafa Benzema, born on 19 December 1987 in Lyon, France, is a renowned French professional footballer. He currently plays as a striker for the Saudi Pro League club Al-Ittihad. Benzema is often regarded as one of the best strikers of all time, known for his goal-scoring prowess, technical skills, vision, and versatility. He holds the distinction of being Real Madrid's all-time second-highest goalscorer and top assist provider. During his tenure with Real Madrid, Benzema won 24 trophies, including four La Liga, three Copa del Rey, and five UEFA Champions League titles.
Benzema's football journey began with Olympique Lyonnais in 2005. In 2008, he was recognized as the league's Player of the Year and was part of the Team of the Year. He also emerged as the league's top goalscorer that year. In 2009, he transferred to Real Madrid for a then-French record fee of €35 million. Over the years, Benzema has faced challenges and criticisms but has consistently proven his worth on the field. He has been honored as the French Player of the Year by France Football four times. In 2021 and 2022, he received the UEFA Player of the Year and the Ballon d'Or awards.
Antoine Griezmann
Antoine Griezmann, born on 21 March 1991, is a renowned French professional footballer who currently plays as a forward for La Liga club Atlético Madrid and the France national team. He is considered one of the best players of his generation.
Griezmann's versatility on the field is notable, having played as an attacking midfielder, winger, and striker throughout his career. He began his senior club journey with Real Sociedad, where he won the Segunda División in his debut season. 2014, he transferred to Atlético Madrid for a then-club record of €30 million.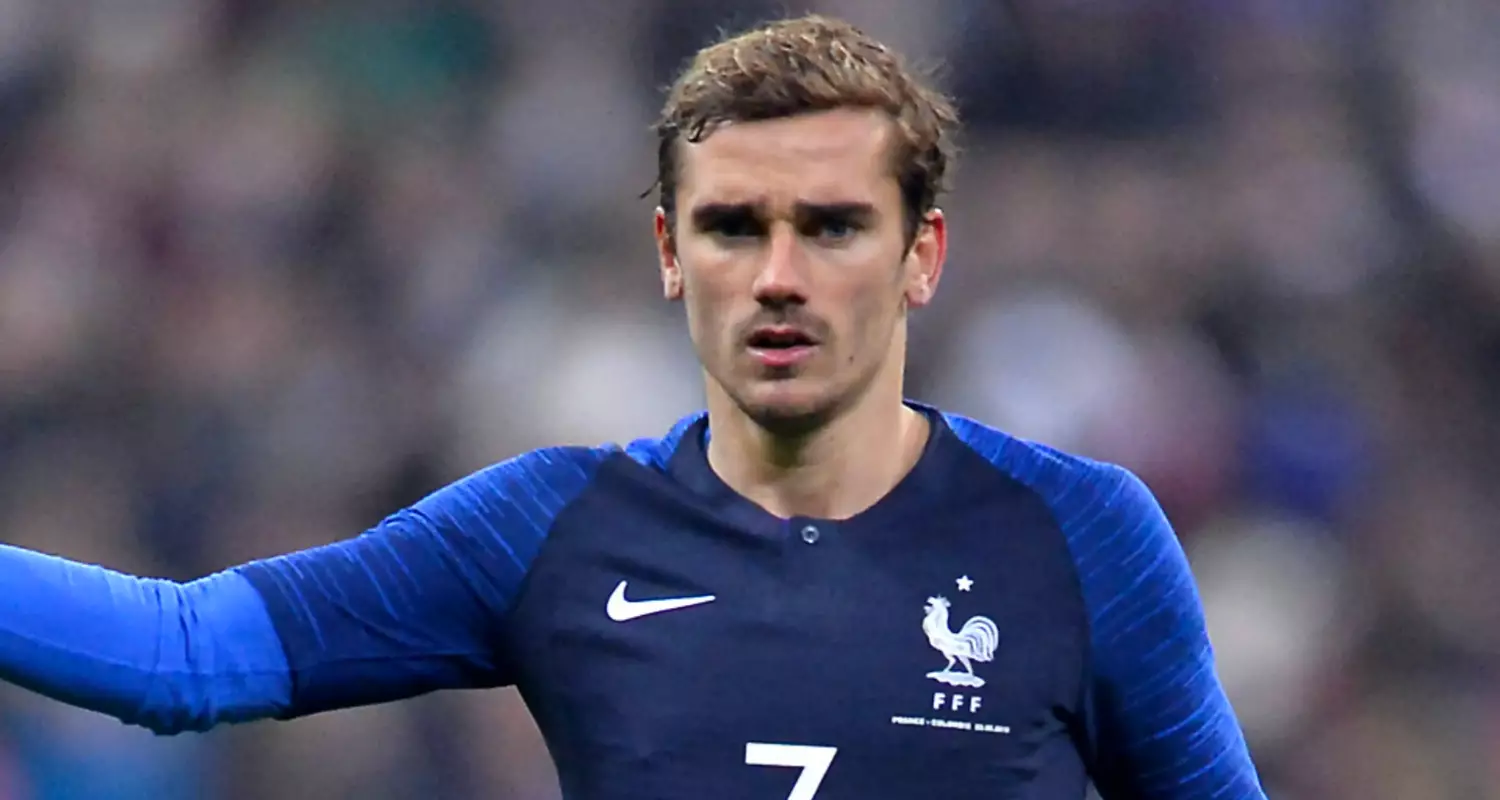 At Atlético, he won several titles, including the UEFA Europa League, the UEFA Super Cup, and the Supercopa de España. He was also nominated for the Ballon d'Or and Best FIFA Men's Player in 2016 and 2018. In 2019, Griezmann made headlines with a record football transfer to Barcelona for €120 million, making him the fifth-most expensive player ever. However, he returned to Atlético Madrid in 2021 and has since become the club's third-highest all-time goalscorer.
Vinícius Júnior
Vinícius was born on July 12, 2000, in Rio de Janeiro, Brazil. Contrary to the claim, he is not the youngest player in La Liga. He is often called "Vinícius Jr." rather than "Venom Junior." Vinícius is a professional Brazilian footballer who plays as a winger. As of 2023, he continues to be a prominent player in the football world.
He is highly regarded for his exceptional dribbling abilities and strategic gameplay. Rio de Janeiro, where he was born, is one of the most renowned cities in Brazil, though its exact ranking in terms of fame can be subjective.
At a young age, he achieved significant milestones by winning the 2015 South American U-15 Championship. However, there seems to be an error in the original text; the 2017 U-15 Championship is mentioned, but players typically progress to older age groups as they age, so it's more likely he participated in the U-17 or another age group in 2017. He has played pivotal roles in numerous championships throughout his career.
Jules
Jules was born on 12 November 1988. He is a French professional footballer best known for his significant role as a right-back. He is a member of the La Liga club Sevilla and the French national team.
On 3 July 2019, he transferred to Sevilla from Bordeaux for a reported fee of €25 million. In his debut season with Sevilla, he recorded his sixth UEFA Europa League goal. His performance was outstanding, and he secured a prominent position in the competitive list.
Jude Bellingham
Jude Bellingham, an English professional footballer, began his career at Birmingham City, joining as an under-8. He made history at the club by becoming their youngest first-team player and youngest goalscorer. By the end of his tenure with Birmingham, he had made 44 appearances, scoring four goals, and had caught the attention of major European clubs.
In July 2020, Bellingham transferred to German giants Borussia Dortmund. He quickly made an impact, becoming the youngest goalscorer for the club in the DFB-Pokal. Over his three seasons with Dortmund, he made 132 appearances and played a pivotal role in their 2020–21 DFB-Pokal victory. His outstanding performances in the 2022–23 season earned him the Bundesliga Player of the Season award.
Bellingham's rising star led him to Spanish club Real Madrid in 2023 with a fee of €103 million. Adapting swiftly to his new environment, he scored in each of his first four matches for the club. By October 2023, he had netted 10 goals in just 10 matches, matching the early record set by Cristiano Ronaldo in 2009.
Mikel Merino
Mikel Merino is a renowned Spanish professional footballer who currently plays as a midfielder for the La Liga club Real Sociedad and the Spain national team. Born 22 June 1996 in Pamplona, Spain, Merino began his football journey with CD Amigó before transitioning to CA Osasuna. He made his senior debut with Osasuna's reserves in the 2013-14 season. On 23 August 2014, he marked his first competitive appearance with Osasuna's first team, starting in a match against FC Barcelona B in the Segunda División.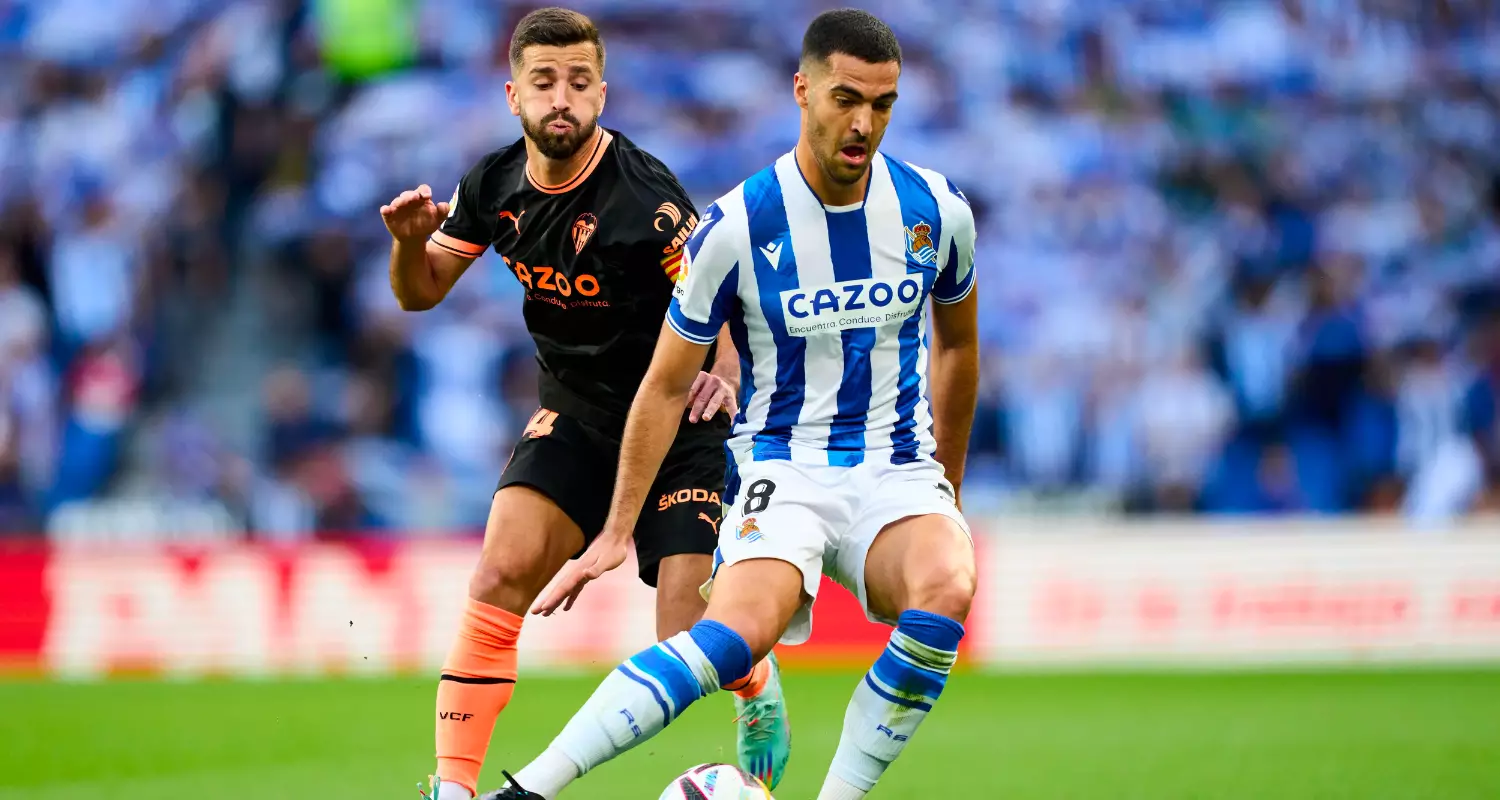 Federico Valverde
Federico Valverde, commonly referred to as Fede Valverde, was born on July 22, 1998, in Montevideo, Uruguay. Contrary to the provided information, he was not born in 1988. Recognized for his exceptional stamina and abilities, he was acknowledged as one of the Best La Liga Players in 2023.
In 2015, he transitioned from CA Peñarol U19 to Peñarol's first division. He made his international debut for Uruguay in September 2017. By 2022, he had represented his country in the FIFA World Cup. Federico is currently a part of the Real Madrid team, having joined them on July 1, 2018.
Lucas Robertson
Lucas Robertson was born on March 18, 1997. Contrary to the provided information, he is not associated with Argentine football. Instead, he is known for his involvement in Canadian football.
Lucas plays as a tight end and has been associated with the University of British Columbia Athletics. He debuted in the 2019 season as a receiver and has since transitioned to the tight end position. The details regarding his participation in the La Liga Best Championship and his debut in the first season on August 27, 2016, could not be verified.
La Liga: A Global Phenomenon
La Liga is not just a league; it's a global phenomenon. With an average attendance of 27,000 for league games during the 2018–19 season, it ranks among the most popular football leagues worldwide. The league has also made significant revenue through TV broadcasting rights, generating €2 billion in the 2021 season. Clubs receive 60% of the earnings from these rights. Moreover, Lionel Messi, with 474 goals for Barcelona, holds the record as the top scorer in La Liga history.
In conclusion, TotalSportek provides a seamless experience for football fans to enjoy La Liga matches. Whether you're rooting for Real Madrid, Barcelona, or any other team, TotalSportek ensures you're right in the action!